Charity Strippers for Ladies Nights
It's common for male strippers to help raise money for charities both on a local and national level for well known causes such as Cancer Research UK for diseases such as breast cancer and prostate cancer.
The concept of organizing charity ladies nights with strippers works extremely well, mainly for the reason that male strippers generate a lot of awareness for such causes with buzz, excitement and conversation in social groups leading up to the events. Male strippers also actively participate in fun fundraising ideas and incentives to help organizers reach donation targets and make their ladies nights successful.
Stripping off for charity is typically organized by women who have been affected indirectly, either knowing someone close or a relative who is undergoing treatment for cancer. Other times it can be celebrating the life and legacy of a loved one to raise money in their name. It also gives the opportunity for women in the same boat to unite in an uplifting atmosphere and reclaim some girl power in the face of adversity or tragedy.
The format typically involves professionally choreographed strip shows with multiple male strippers and buff butlers followed by raffling or auctioning off additional dances and items of clothing. Police hats, signed stripper shirts are fun items to auction off on the night. Novel fundraising ideas like this at ladies nights help generate extra money on top of ticket sales.
With multiple benefits including raising essential funds needed for either a particular person's urgent treatment or a general charity contribution in goodwill, the idea also serves the purpose of cheering up friends, relatives and people around individuals directly affected by a condition.
Stripper.co.uk has had the privilege of helping organize charity ladies night events for brave patients with a variety of serious conditions, including terminal injuries and illnesses, breast cancer, testicular cancer, prostate cancer, lymphoma and autism.
With HRH Prince William driving more initiatives and campaigns such as Heads Together to tackle mental health - more and more charity ladies night events are now being started for related causes. For example, Mother's who's children are affected by mental health conditions such as autism often feel passionately about making an impact - so organize charity ladies nights with male strippers inviting all the people they know and any parents who have children affected by autism.
Raising money for children's charities by organzing adult ladies nights with strippers has always been a contentious issue. Some cynics believe associating male strippers with a children's charity is unacceptable, however with strictly no children being allowed at the actual event many fundraisers still go ahead without any regret. The benefits of raising funds and awareness for a cause - particularly if treatment for a child is urgent and expensive, likely far outweigh any loosely associated negative connotations of a one night event attended by adult attendees and male strippers.
Charity strip event critics may lack the experience of a loved one going through such situations to understand the positive impact.
The Strip and Dip success story - a major event raising money for Ireland's national children's cancer charity is a testament of the effectiveness of stripping for charity. Women broken up into groups at this strip n' swim event, with names like "flash and splash". The charity has raised £623,000. Some attending to celebrate the life of a loved one. CLICENDALES - a medical student charity strip show in Bristol is another prestigious success case which has raised £100,000 for children with cancer. The Bradley Lowery Foundation has also held successful ladies nights to raise money for children in urgent need.
Suitable venues for charity stripper ladies nights vary from local pubs, social clubs to sports halls, particularly in areas where there is a strong sense of community spirit and comradery.
Complementarity when brainstorming fundraising ideas
Similar to male strippers and charity ladies nights complimenting each other, people who participate in marathons for charity (such as the London marathon) also feel ladies nights are complimentary in boosting awareness for their 360 degree fundraising campaign. If both events are running near and complementing each other it can really generate a lot of buzz to help meet campaign targets.
FAQ Charity ladies nights and charity strippers
I'm looking for a male stripper for a charity ladies night. Would you do a discount price as its for charity?
Yes charity discounts or sponsorship is available if you provide a letter from your charity with your charity number - please enquire for further details.
I am just starting to look at options and interested in holding a ladies night and I was wondering if your company would be able to assist in promoting?
Yes we can assist in promoting your event using various channels and synergistic partners.
Arrange a girls night in for charity
Girls nights in are an excellent alternative way to raise money if you want to keep your fundraiser lean with a small private party or can't invest time into organizing a charity ladies night at a seperate venue.
Organizing a policeman stripper to knock on the door after reports of noise complaints is a popular theme for girls night in strippers. Pizza delivery another favourite for slumber/ pyjama parties.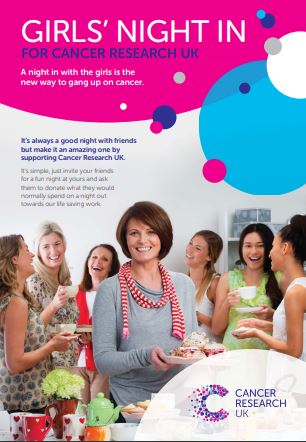 Book a male stripper for your charity ladies night