Male Strippers in London for Hire
London male strippers and exotic strippergrams for hire who travel to
your party late or last minute.
Since London is the largest city in UK there's wide coverage with male strippers available last minute and late night all around Greater London and surrounding home counties.
London male strippers can come dressed as a policeman responding to 'noise complaints' before surprising the guests with a hot striptease, from tame to wild. They can be disguised as buff butlers or waiters, serving drinks and hors d'oeuvres at a hen party or birthday before revealing their seductive dance talent. If that's too boring for you, you can embrace London culture with a personalized request such as a King's guard uniform!
Best Male Strippers in London
Last Minute & Late Night

Sebby,
North West London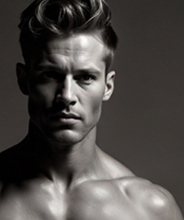 Nathan,
North London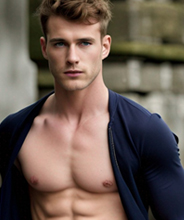 Jonty,
Central London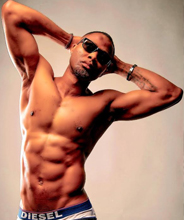 Tony,
East London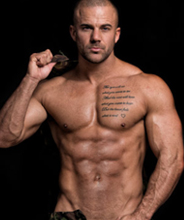 Ash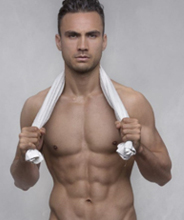 Javier,
North London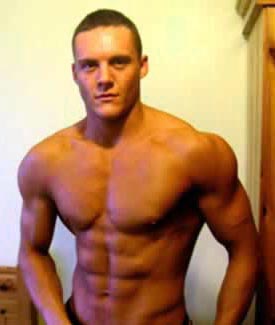 Anthony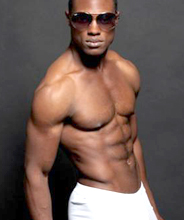 Hot Rod,
Central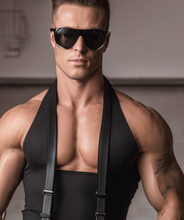 Drew
North West London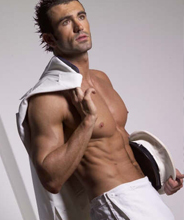 Chris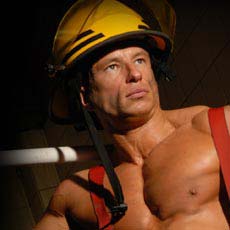 Excite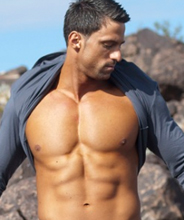 Dan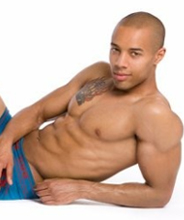 Danny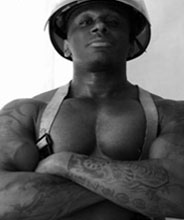 Sergeant x
(Large and in charge)
Aidan,
North London (aka Aidelicious)
Andrew,
West London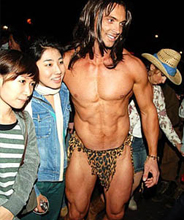 Calvin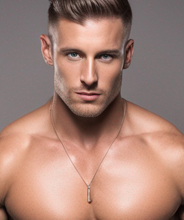 Sean
Greater London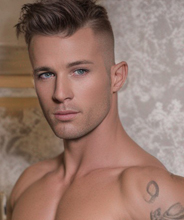 Mark
North London
Arrange a dinner party at a luxurious London home. Your male stripper can do a surprise entrance shedding his smart uniform during dessert for a delectable finale before you explore London's nightlife.
A male stripper is a popular choice in London for girls night's out, birthday's, hen parties and ladies nights with the ability to schedule their arrival at a time and place that suits you. Other alternatives for inner city male strippers are theatre shows, tour acts and mash-up troupes with mixed talent including Forbidden Nights, Magic Mike Live London, Chocolate City, Adonis Cabaret which you can book with tickets. Most theatre based London male strip shows are professional dance/ variety acts and choreographed striptease performances which also make a fun night out with the girls. This city has the best diverse selection of professional male strippers who are dedicated and skilled in their craft aswell as having complimentary skill sets including dance choreography, acrobatics, singing and modelling.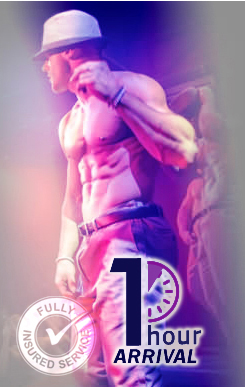 London is a popular destination for wild hen parties, gay stag parties and tourists which means a high demand for late night party entertainment in the city. London hen parties often have full itineraries for the night so it makes sense to book a stripagram to fit in with a busy hen party schedule and make the bride centre of attention on her last night of freedom.
When hiring a male stripagram on a girls night out or girls night in, you have the benefit of a personalized and choreographed experience, arriving at a time that suits you. If you want to tame the performance for a shy or prudish bride or make it wild with a special playlist including her favourite seductive songs, London strippers are prepared. Male strippergrams offer a front seat view everytime, so you can play party games like body shots, take amusing pictures and quiz your hired male stripper after the show to make it more evocative and engaging.
The best male strippers in London are in demand on Saturday evenings during the hours of 6pm - 11pm when everyone's hen party or birthday is in full swing. If your party is during those hours it's advisable to book a male stripper with as much notice as possible or make a preliminary enquiry early. If you're in London's zones 1-6 it's easier to get a male stripper last minute with less than a 1 hour outcall time or accommodate same day bookings. Friday evenings are also popular after work with London office parties and staff birthday celebrations in local pubs. Give as much notice as possible for the guy's you prefer, to guarantee their availability for your exact location and time slot.
Any private houses, hired accommodation including airbnb or private/ secluded areas in clubs, pubs, bars, halls and restaurants are generally ideal for choreographed full strip dance routines in central London during busy times/ peak hours.
We know hundreds of top clubs, bars, pubs and restaurants perfect for hen parties that allow male strippers in London, whether it be in free or budget private party rooms, exclusive VIP sections, private dance floors, upper floor/ basement areas or out of hours party rooms for hire. We know exactly how and where to make strip performances happen, whatever capacity - suited for all tastes - in every borough of London and surrounding home counties. The more notice the better for reserving popular party venues.
The best strippers in the city are multitalented, from stripping on Hackney nightclub podiums to refined private soirée's in Hampstead mansions. Yes, a Queen's guard male stripper troupe has performed inside the Ritz hotel, London for ladies who lunch, if it's a totally 'out of the Royal box' theme you're looking for!
Below we outline a small selection of male stripper friendly venues in different areas of the city (ideal for parties) that welcome London's top male strippers. For a full list in your local area please contact us. We understand which venue's match certain audiences - from wild and rowdy to sophisticated.
Last minute male stripper hire in London
We understand that Londoners have hectic schedules and our customers have a tendency to be impulsive and spontaneous when booking a male stripper last minute while at a party in London when the moment is perfect. We are fully prepared for these eventualities and spontaneous bookings, especially late on a Friday and Saturday evening, and make sure our lead time is responsive for customer's high expectations. For example we can deliver a London male stripper to your door within 1 hour in zones 1-6. Our knowledge of London venues and best travel routes in the city means we can conveniently arrive at any London postcode quickly, even if you need a classy hunk to hand deliver fast a special hen party pizza or birthday card.
If you have any issues with party venues or booths we can help find a suitable local venue nearby quickly. We understand each London council has a different licencing law for adult entertainment with many local venues flexible at their discretion depending on who speaks to them. There is always a solution.
Late night male stripper hire in London
On Saturday evenings it's understandable for late night male stripper requests when parties have reached a peak and guests are in the mood for entertainment or just want to liven up a party towards the end of the evening once everyone has arrived. Especially hen parties and twenty to thirty something birthdays. Male strippers are happy to accommodate late night bookings in London right the way through to early hours of the morning. Late night stripper bookings might suit groups with a busy itinerary after dining or touring London, or those who settle at a suitable venue late, such as hotel, club or private address later in the evening. Then there are situations where more adventurous members of the group disband later to follow through separately on plans to book a male stripper.
We have a selection of very good looking, professional, white and black male strippers in London, fully equipped with policeman, fireman and officer n' gentleman costumes. Other costume themes may be available on request with sufficient notice. For example doctor, cowboy, gorilla and Harry Potter have been some of the more outlandish requests we've had in the past at London birthday parties.
Hot locations
Posh areas in London
Assuming booking a male stripper is not a posh thing to do we still receive bookings in posh areas of London such as Knightsbridge, Chelsea, Mayfair, Highgate, Hampstead where there's lavish party's and hiring professional entertainment is a prerequisite. Girl friend's often want to spoil a birthday girl or the bride on a hen party, and that means making her feel extra special with a once in a lifetime experience. A classy, aesthetically pleasing male stripper who can move well certainly serves that purpose.
Chelsea is not just full of models, trust funders and bankers living the high life, it's a place to see male strippers who offer a classy, choreographed performance for sophisticated audiences. Chelsea and Mayfair are popular with hen parties in London. Classy establishments like Brinkley's restaurant, Chelsea and Karaoke Box in Mayfair and Soho are popular. Stripper.co.uk have an extensive network of venue 'friends' that allow strippers to perform in all areas of London, even restaurants and posh wine bars you wouldn't dream of. We have close alliances with managers and venue owners who understand that entertainment is valuable and positive for their business. Many of which have secret VIP sections, private floors, pre-hours or after-hours sections which give Stripper.co.uk special privileges to use. We also review venues most suited for hen parties for their atmosphere, service, food and drink.
Little Blue Door on Fulham Road in Fulham is our latest hidden gem; a classy wine bar with hedonistic atmosphere that allow male strippers to perform in their backroom. Ideal for rowdy yet classy hen parties. For fine Italian food with male strippers for desert, upstairs in Il Pagliaccio on Wandsworth Bridge Road in Fulham is recommended.
On Fulham Palace Road in Fulham, Bishops bar and restaurant are happy to host male strip shows with the benefit of a front terrace area with plenty of tables. Ideal for large and loud rowdy birthdays thronged within the ambience of a lively London cocktail bar.
The Dukeshead on Lower Richmond Road in Putney also offers private dining upstairs in spacious Georgian rooms - ideal for male entertainer dance routines. Buddha-Bar in Knightsbridge has an opulent private hire basement which is perfectly suited for parties who want a private DJ and dancefloor with male stripper.
South West London
West End
London West End is very popular for hen n' stags going on a bar or club crawl. With our experience and knowledge of London we know many popular places that allow full length strip shows for hen parties and birthday groups. Well known popular public venues that allow male strippers to perform include Zoo bar in Leicester Square. Karaoke bars and Italian osteria restaurants in the area have a tendency to appreciate hired male stripper entertainment for customers, such as Little Italy in W1 Soho London - a classy restaurant with private dining areas that allow strippers to do full strip routines upstairs.
Zoo bar in Leicester Square is a favourite of ours for recommending large hen parties for 15+ hens with strippers. Generally gay bars and international restaurants such as Italian, Indian, Greek, Romanian and Shisha bars are lenient towards male strippers performing during peak hours for party groups. Some pubs and clubs have stricter licences in the heart of West End during certain hours.
If you plan on privately hiring an entire cocktail lounge with a French boudoir theme around Soho or Leicester Square, the Icon Balcony Bar, 5-6 Leicester Square is sophisticated, central and accomodating for London strippergram male strip shows. It boasts attendance from A list celebrities including Madonna.
Pix Pintxo (Rooms By The Hour) in Bateman Street Soho is a free venue that celebrates adult entertainment in the form of male strippers with a free private basement for small hen party bookings, an ambient cocktail bar and even 1970's adult cinema.
East London
East London is a hot spot for male stripper hire bookings especially areas like Shoreditch where nightlife is eclectic for partygoers, also places like Hackney, Ilford, Barking and Romford. The culture seems to be more relaxed and liberal towards male strippers in East London. For suitable venues, East London pubs and restaurants with private sections generally welcome entertainment.
We highly recommend Karaoke Box in Smithfield for a karaoke male strip show, (EC1A 9LA) for private section sing-alongs while accommodating uninterrupted strip show entertainment for hen parties and birthdays. Looking Glass Cocktail Club on Hackney Road, E2 is also highly reviewed with a back room and sophisticated vibrant bar.
South East London
Certain areas in South East London are also popular places to hire a male stripper, in places like Greenwich, Dulwich, Bexleyheath and Dartford where London and Kent join. We often receive bookings at private addresses in these areas for hen parties, birthdays and baby showers.
The best restaurant for male strippers in Greenwich is Kitcho (57 Greenwich High Road, Greenwich, London, SE10 8LP) which has a secluded dining area upstairs with karaoke machine. It's a trendy Japanese sushi bar perfectly suited for unrestrained local hen do or divorcee parties.
One of the best funky nightclubs in South East London for party groups to enjoy a male stripper is Arcadia club in Bexleyheath DA6. Maypole social club, a high capacity low budget venue for large wild hen parties is also nearby in Bexley DA5.
If you are looking for fine food with a high energy party atmosphere that specifically welcome lively hen parties and allow male strippers to perform unconstrained, Dartford Greek Taverna in Dartford, South East London, DA1 is highly recommended. It's very similar to Anastasias Greek Restaurant taverna in St Albans, Hertfordshire, just outside North West London next to M25 which also encourages energetic hen nights with areas to perform and dance.
With family run Italian restaurants being relaxed and accommodating towards male strippers, La Luna restaurant on Walworth Road, Southwark in SE17 near Elephant and Castle is the perfect choice to enjoy italian home cooking while watching your live entertainment.
North London
North London especially Watford, Harrow, Barnet, Enfield, Waltham Abbey and Waltham Cross have a good variety of friendly pubs and bistros that allow male strippers to do a full strip routine. Privately owned pubs as opposed to chains are preferred because landlords want the extra buzz and business from party groups. North London is more popular for holding ladies nights with strippers due to cheaper venue hire.
The Dead Dolls House in Islington, N1 or Stokey Karaoke on Stamford Hill, N16 is also a favourite amongst hen n' stags, or even 'sten' parties - ideally designed for privacy and adult entertainment. Up the road in Upper street, Islington is a new cocktail bar called Laki Kane - welcoming custom for their private distillery upstairs allowing Covid compliant male strippers to perform.
Upper Street in Islington where the lively bars are clustered has a gem called Jacks Bar with a gay friendly aura. Local strippers with hen parties are welcome upstairs no holds barred.
The Engineer pub on Primrose Hill in Chalk Farm NW1 is a stylish gastro pub with an upstairs function room perfect for adult entertainment. The Furlong, a relaxed, lenient small bar in Muswell Hill is also a good cheap option for hens on a strict budget. The Green Man in NW9 is friendly towards strippers. Orama Restaurant, Hatch End near Watford, North West London is also male stripper friendly.
West London
For parties on a strict budget Pavillion pub in Shepherd's Bush offers a large private function area for strippers next to a beer garden with relaxed staff. This pub is situated 15 minutes from Hammersmith and Kensington.
Bricklayers Arms in Kingston upon Thames is a vibrant young pub with DJ and The Rose & Crown in Heston welcomes strippers having hosted ladies nights in the past. The Grange Pub on Warwick Road in Ealing, W5 has a private spacious room upstairs with welcoming staff for strippers. Further out towards Greater London, bookings in Middlesex and Surrey fringes are also popular in private addresses. Indian parties are especially popular in Hounslow and Slough.
Male Strippers in London Hotels
London male strippers are also experienced at performing shows in London hotels... in both hotel rooms and private function rooms. A theme could be an authoritative suited hotel manager warning the hen that her hen party is too loud!
5 star hotels such as the Hilton Park Lane W1 and Mayfair hotel in W1 are popular with classy hen do's. However when planning a party at a hotel, we suggest not mentioning male strippers to hotel concierge (use the term guest) if you are doing it in a hotel room as you will receive mixed responses from staff who lack authority. It's better to allow the stripper to get changed into their costume when inside your room. Don't worry, our strippers will not walk through the hotel foyer in their police or fireman costume!
ME Hotel, The Strand is a hotel in the heart of the city for small hens looking for a night of luxury.
South Place Hotel in Finsbury, London EC2M is a vibrant 5 star hotel with bar, private sections upstairs ideal for hen party hire and male strippers. Ace hotel in Shoreditch is another popular hotel for flamboyant hen parties in the heart of East London's nightlife on Shoreditch High Street with rooms that have balconies, with a panorama of the city - ideal for al fresco stripping.
Foreign hen parties on holiday flying to Heathrow or Gatwick will be glad to hear British culture is liberal and accommodating towards making your hen weekend abroad a success, whether that means hosting a private party strip show in a local hotel near London airports.
Male Stripper London News
London's male strippers are creatively adding the city's history and culture into their performances. They're embodying iconic figures like Sherlock Holmes solving dance floor mysteries with intellect, and James Bond, adding sophistication with tuxedos and martinis. Some even adopt the roles of historical figures like British Bobbies or royals, offering an entertaining and unique glimpse into London's rich past.
Magic Mike's Last Dance, the final movie in the stripping franchise released in UK now 10th Feb 2023 just before Valentine's Day. Set in London at Clapham Grand with Channing Tatum and Salma Hayek. Spoiler: would you pay $6,000 for a lap dance from Channing Tatum?
Parties travelling or going on holiday from London may enjoy the idea of a smart pilot male stripper to help get them in the mood before going abroad. Imagine a hunk dressed in smart uniform wearing aviators visiting your London hotel for one last party activity before your flight from Heathrow or Gatwick.
Live performances may not be the first priority as the energy crisis bites Brits but party entertainment is a guaranteed way to cheer up your best friend's. How amusing would it be to see your favourite stripper dressed in a uniform of your choice?
Best pub male stripper venue in West London. The Sun pub, 148 Hanworth road, Hounslow, TW3 1UG hosting regular ladies nights. The White Bear following suit on 198 Kingsley Road, Hounslow TW3 4AR.
Mendes sheepwalk in Acton, West London makes a name for the most lively party friendly Latin restaurant and bar, welcoming large hen parties and birthdays with a variety of live entertainment including male stripper ladies nights. Foodie hen parties can indulge in their Mediterranean Portuguese & British cuisine.
New male stripper friendly Italian restaurant for foodie hen parties looking for a desert with a difference. How about a male stripper waiter serving you in smart unsuspecting attire? Nonna Selena, 18 Woburn Place, London WC1H 0LN.
For very large hen and birthday parties in North London, The Owl and Hitchhiker on Holloway Road offers the whole upstairs floor for hire with full acceptance of male stripper hire for parties. They also host regular male life drawing events of their own.
Popular London hen party itineraries include pre-drinks at home or a hotel then party bus tour with male stripper and disco aound London's hottest attractions followed by a wine bar like Dirty Martini in Covent Garden. Male strippers now au fait with best party venues around London after Covid forced so many good ones to shut.
Any NHS nurses or workers on the frontline in London hospitals during cost of living crisis who deserve a shout-out on their birthday... our local guys know how to put a smile back on their faces during a tough period, especially hospital workers in London, including Brent, Ealing, Hounslow, Newham, Barking and Dagenham.
If you know someone in the city languishing who needs laughter as additional medicine, a male strip performance with personalized cheer up message/ script/ dialogue may lighten their mood.
Limitless male stripper themes arrive, including the Royal Queen's guard costume personified outside Buckingham Palace in Westminster! London strippers go from entertaining drag queens at ladies night shows to symbolizing Her Majesty The Queen at hen parties, showing their boundless versatility. Contactless strip show alternatives available live online for warmup virtual hen do's and blushing birthday girls.
Young London house share parties who previously sat on the fence about hiring a male stripper for occasions like twenty or thirty something birthdays can litmus test a themed strip show experience live online before diving in for real life stripper hire.
Like chameleons, London strippers can change into a wide selection of costume themes.
Male strippers performing to celebrate international ladies day across London. Restaurant Romanesc Oasis in Newbury Park, Ilford ladies night with live DJ and male strip show. Restaurant Moldova in Eastern Avenue in Ilford celebrate with after-dinner male strip show.
Romanian and Polish parties in London are popular. British and Eastern European traditions seem similar, with rowdy alcohol fuelled hen weekend celebrations that include stripper hire. We feature the top venues for Romanian themed hen parties and birthdays. Silver Club London, 19 Upton Lane, E7 9PA. Restaurant favorit in Ilford, 325-331 high road ig1 1nr and Charlie's lounge, Hainault London IG6 3HJ.
What's on in 2023 for London male strip shows near Leicester Square, Shoreditch, Old Street and Clapham
Forbidden Nights performing every Saturday at 7pm in Infernos Clapham, London curating acrobatic stunts, stripping, pyrotechnics and singing.
Channing Tatum's tantalising Magic Mike Live London show for 1 hour 30 minutes is now performing at Hippodrome Casino, Cranbourn Street, Leicester Square, London WC2H 7JH.
The Chocolate Men black male strip show at Kolis club, Archway, London on Saturday night.
Adonis Cabaret are performing at FYEO, City Road adding smoking hot guys to Shoreditch & Hackney nightlife.
If you would rather have a London male stripagram come to your own party with a personalized routine including a full strip show as a policeman, fireman, doctor or officer n' gentleman enquire here.
FAQ
How much does it cost to hire a male stripper in London?
Prices are dependant on travel, date, time and availability, however you can expect to pay between £130 - £150 for a single spot show for a small party.
Do you have guys in London area with specific physical characteristics?
Special requests such as a guy who is very tall, muscular, with tattoo's or big packages is common. If the request is made with sufficient notice it is possible to accomodate most physical requirements. However, majority of male strippers in London are over 6 feet tall with very sufficient packages to wow crowds.
What is the latest time you can hire London male strippers and will it cost extra?
Strippers can be available very late into the early hours of the morning since some London parties are known for starting and finishing late. There are no extra charges for late night shows.
Can male strippers in London perform topless or do a full strip during their shows?
Performers are able to adapt different levels of stripping to suit the appropriateness of the occasion and audience. For example a more wild, seductive and suggestive full monty for a twenty something 'all friend's' hen party or a more tame sophisticated dance routine for a corporate party or family birthday. The level of stripping can also be determined by the regulations of the venue and it's local borough within London.
What type of parties and venues are most popular to perform at in the city?
Private or intimate venue settings such as house parties are most popular for city stripagrams. London pubs with private function rooms or secluded areas are second most popular. Restaurants that are hired for parties come third.
Can male dancers in London customize their performances to fit the theme of an event?
With sufficient notice, customization is possible.The more last minute the harder it gets. The more flexible you are on the individual dancer the more likely it is possible to accomodate special or out of the box requests to customize the performance to a particular taste. That includes dance style, costume, music, roleplaying and speeches.
What makes male stripper performances in London unique or distinctive to other cities?
London is known for a diverse culture which is reflected in the dance styles. Male dance performances in London are known for their diversity, from street, hip-hop, b-boying and contemporary fused with seductive freestyle.
Do you have any male dancers who are available to travel outside of London?
Yes performers can travel outside of London to all home counties depending on availability, date and times. Some home counties are still feasible for a last minute late night service for example Berkshire, Essex, Hertfordshire and Kent.
Do you offer any special packages?
Buff butler strippers and life drawing strippers in London are popular for daytime hen party packages. Performer's can include a variation of these fun activities into their party strip routines.
Do you offer any discounts?
London charities and hospital workers may apply to us for sponsorship.
Can you provide videos of your male dancers' past performances?
Yes short teaser videos are possible, depending on the nature of the enquiry.
Can I choose the music for the performance?
Yes, you can choose the music for the performance. If you have specific songs in mind, please let us know at the time of booking.
Can the stripper stay after the performance?
This is dependent on the stripper's schedule. If they have another booking, they may need to leave immediately after the performance. However, if they are free, they may be able to stay for a short while for photos and questions.
Venues in London
It's advisable to contact us and allow us to liase with your preferred venue direct since they range from super lenient, neutral to strict depending on who speaks to them, who you speak to and what time the performance starts. With relationships in place we're experienced at negotiating agreements with hundreds of London venues including local pubs that allow strippers.
We have a 'top venues in London for male strippers guide' available on request and 'Top male strippers in London' in zones 1-6 postcode list available on request
Male strippers can typically arrive within 1-2 hours around M25 and Greater London areas to private parties, pubs and clubs. London pubs owned by a private landlord are usually very tolerant towards adult entertainment and male stripper shows as it can be great for their bar business. With a healthy drinking culture and appetite for entertainment, East London, North London, and Essex tend to be popular areas for hiring male strippergrams and arranging hen parties.
The tradition to rent a male stripper before tying the knot or celebrating a special occasion such as birthday is popular in UK, especially in London and Essex. Maid of honour's and chief bridesmaids love to spoil brides and often rebook with Stripper.co.uk for their other friends at future hen parties, birthdays and ladies nights.
Best venues for small parties with strippers in London
Previous hen parties prevetted and enjoyed celebrating with unrestrained male strip shows at the following London pubs, bars and restaurants:
The Bicklayers Arms, 803 High Rd, Tottenham, N17 8ER
Soul Bar, High Street, Ruislip
Mrs Riot, Covent Garden, London.
The Last Talisman, Bermondsey Street, SE1 3UW.
The Barley Mow Pub, Dorset Street, Marylebone
Cherry Tree, Wood Ln, Dagenham, Romford RM8 3LJ
Ibbs restaurant, Camberwell Road, SE5
Masala & Coal, Ruislip
Voodoo bar, Balham
C London Restaurant, 23-25 Davies St, London W1K 3DE
Male stripper friendly pub venue in East London: The Festival Inn, 72 Kerbey St, London E14 6AW. Built in 1951 this old pub has a lot of London heritage.
Ladies night pub The Red Lion on Hackbridge Road in Hackbridge, Wallington, South London holds regular ladies nights with London male strippers with willingness to accomodate wild hen parties.
New venue for wild hen party life drawing parties and male stripper alternatives at the The Glitch Bar, 2-4 Paul St, London EC2A 4JH.
Best venues in London for large parties with strippers
London has a variety of bars and clubs that are perfect for big hen parties. Infernos, The Zoo bar, Sketch, Cargo, Carwash, Northcote Records and Proud Cabaret are some of the most popular venues.
- Bunga Bunga, 167 Drury Lane, Covent Garden, London WC2B 5PG
- Tonight Josephine Waterloo, 111 Waterloo Road, London SE1 8SG
- The Little Yellow Door, Notting Hill, W11 1HH
- The Little Blue Door, 871-873 Fulham Road., London SW6 5HP
- Neverland London, Wandsworth Bridge Rd., London SW6 2TY
- TSQ Playhouse, 166-170 Shaftesbury Avenue, London WC2H 8JB
Proud Cabaret
Dirty Martini
For those looking for a more extravagant experience, there are exclusive clubs in London that offer VIP packages for birthdays and other special occasions. These packages include a private room, VIP service, and a performance by a professional male stripper. It's perfect for parties wanting to take their celebration to the next level.
Best overall locations
around London for parties who hire male strippers
Soho
It's London's playground of clubs, restaurants, and hot gay scene. Vibrant intimate streets with a rich history of late night entertainment, eccentric culture and internationally renowned establishments. Soho gay bars here have been known to host male strip shows.

Notting Hill
Chic neighbourhood known for its colourful homes, upscale shops, and Portobello Road market. Ideal for bohemian themed hen weekends. Hired male stripagrams to airbnb houses are generally preferred in this location.

Mayfair
Creme de la creme luxury shopping and upscale restaurants for hen parties on an unlimited budget. Exclusive restaurants with VIP private areas are preferred in this location for stripper hire.

Shoreditch
Bustling intense nightlife with a spectrum of late night bars. Hotel strippers are most often booked here since it's so busy with public.

Fitzrovia
Trendy area with a mix of restaurants, cafes and boutique shops. Male stripagrams are sometimes hired to small restaurants here like Italian for example.

Hackney
Very near Shoreditch - up-and-coming with a vibrant arts scene, street markets and trendy cafes. Cocktail bars and clubs have been known to host hen party strippers, provided they have a private room or booth hired.

Islington
Popular with hen parties in North East London, party buses often collect or drop off hen parties here making it an ideal location for male stripagrams to hop on the bus late at night.
Book a male stripper in London
READ MORE / RELATED:

Barking and Dagenham
Barnet
Bexley
Brent
Bromley
Camden
Chelsea
Croydon
Ealing
Enfield
Greenwich
Hackney
Hammersmith and Fulham
Haringey
Harrow
Havering
Hillingdon
Hounslow
Islington
Kensington and Chelsea
Kingston upon Thames
Lambeth
Lewisham
Merton
Newham
Redbridge
Richmond upon Thames
Soho
Southwark
Sutton
Tower Hamlets
Waltham Forest
Wandsworth
Westminster
Watford
NEAR LONDON:
Essex

Hertfordshire

Buckinghamshire

Surrey

Kent
- Hen party
- Birthday
- Surprise Party
- Girls Night In
- Midweek Soiree
- Divorce/ Breakup
- Work Party
- Gay/ LGBT
- Online
Available Anywhere in London
Party entertainment for urgent or unplanned needs around the city.
New Themes
Soapy Wash
Vikings in the City
Pirates
James Bond
Gladiator
Cowboy
Plumber
Chef
Musician
& more...